Welcome Home Real Estate realizes the importance of supporting and promoting local artists. Each quarter Welcome Home Real Estate highlights a local artist on our website and creates a real estate listing sign featuring their art. This quarter we are pleased to introduce: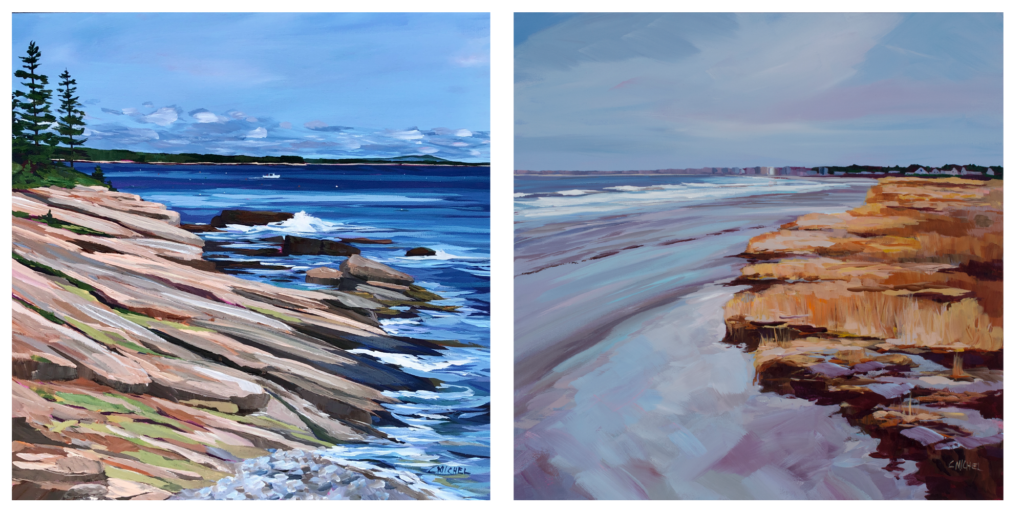 Caren-Marie Michel
Maine Contemporary Landscape Painter

Artist Bio-
Caren-Marie Sargent Michel was born in Portland, Maine and is a lifelong Maine resident. Michel's work explores the urban, industrial, and pastoral images of Maine and documents the ever-changing landscape in paint. Michel is a devoted plein air painter working in acrylic and pastel on locations all over Maine and New Brunswick and Nova Scotia, Canada. Michel often portrays a location through series capturing different seasons or times of day with changing light and color. Michel is Treasurer and Past President of Westbrook Arts & Culture (Maine), Past President of the Pastel Painters of Maine and past Treasurer of the Union of Maine Visual Artists. Michel is Treasurer of the Warren Memorial Foundation and a Director of the Cornelia Warren Community Association.
Michel studied painting with Esther Barney in Portland, Maine for six years and earned a B.F.A. in painting from Portland School of Art in 1978 (now Maine College of Art) where she studied with Bill Collins, Ed Douglas and Johnnie Ross. Michel returned to painting and exhibiting in 2000 after a sixteen year banking career. Michel's work has been selected for juried shows in Maine, Massachusetts, New Hampshire, Connecticut, New York, New Jersey, Pennsylvania, Virginia, Colorado and Washington. In Maine, Michel's work has been exhibited at Bates College Museum of Art, Aucocisco Galleries, Atrium Gallery at USM-LA, Carver Hill Gallery, The Jameson Gallery, North Light Gallery, Littlefield Gallery and the College of the Atlantic. Michel's work has been juried for publication in the University of Southern Maine's 2002 and 2004 Words and Images.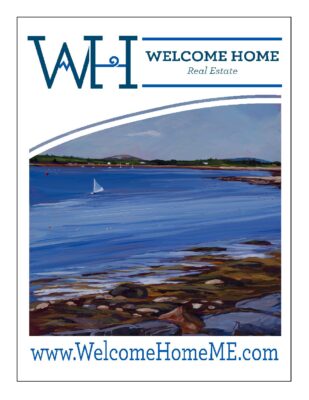 "The Downeaster" and "Got Paint" were included in 2018 Paintings of Portland by David Little and Carl Little, Down East Books. Michel's work "Bangor and AR" was included in David Little's book Art of Katahdin hardcover 200 pages Down East Books (May 16, 2013) and "A Mountain Rises: The Art of Katahdin" in 2013 at the University of New England Art Gallery.
In 2015, Michel's work was shown in the Maine State Capitol in Augusta as the Artist in the Capitol solo exhibition through the Maine Arts Commission.
Michel's first international solo exhibition "New Brunswick Panorama" was shown in 2013 at the Saint John Arts Centre, St. John, New Brunswick, Canada. This was Michel's fourth Panorama exhibition since her 2007 "Greater Portland Panorama" at Jameson Gallery in Portland, Maine.
In 2008, Michel was commissioned to paint three large landscape paintings for the new Mercy Hospital Fore River building's main lobby in Portland, Maine and has been commissioned for work at Maine Medical Center and other Maine Health Care facilities.
Michel is represented by Littlefield Gallery in Winter Harbor, Maine.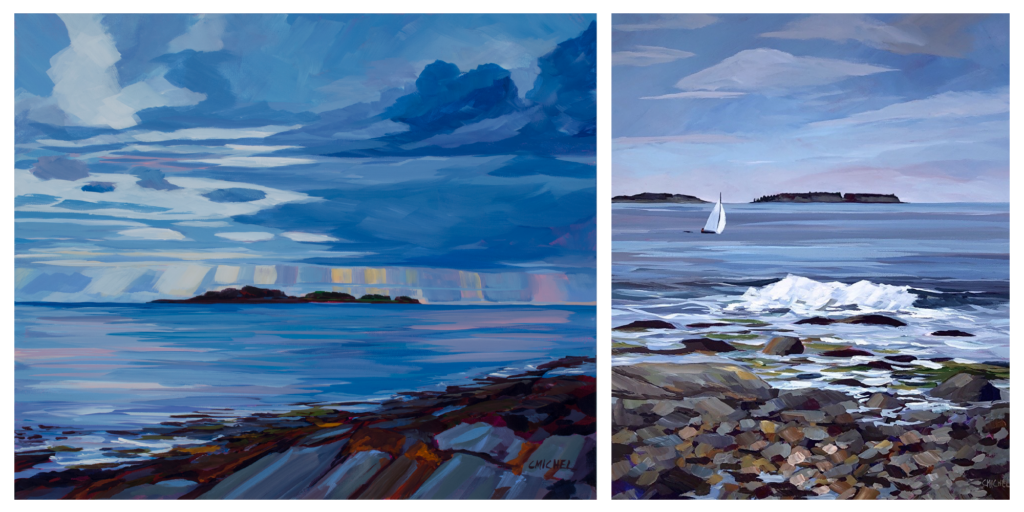 Archived Featured Artists-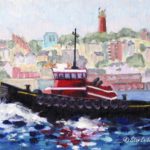 Stan Leiberman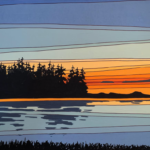 Susan Day Philbrook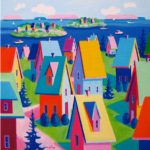 Betsy McLellan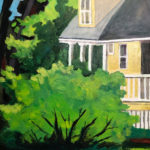 Teresa Lagrange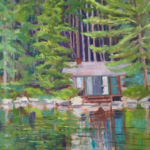 Shari Goddard Shambaugh