Welcome Home Real Estate realizes the importance of supporting and promoting local artists. Each quarter Welcome Home Real Estate highlights a local artist on our website and creates a real estate listing sign featuring their art.
Stan Leiberman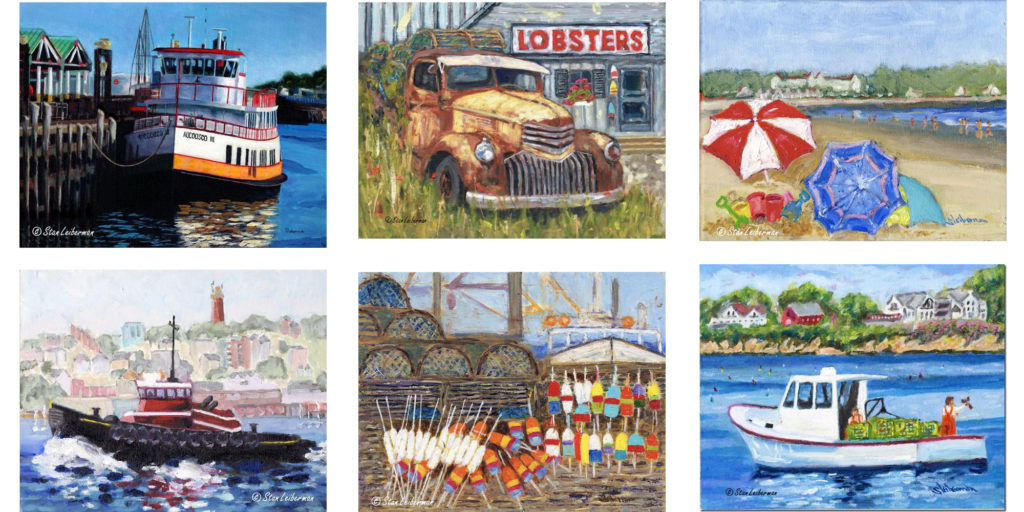 About the Artist-
Living in Maine for almost half a century, Stan Leiberman picked up his first paint brush in 2007 at the age of 62 and has been on the fast track ever since.
Working primarily in oils, Stan is drawn to the beauty of Maine and concentrates on painting the places and things around him employing robust color in the realist style. Stan offers new original works as well as giclée prints. In addition, Stan makes available a fine selection of note cards printed with the image of his paintings. Stan hopes to paint for many years to come for his own pleasure and for that of the viewer.