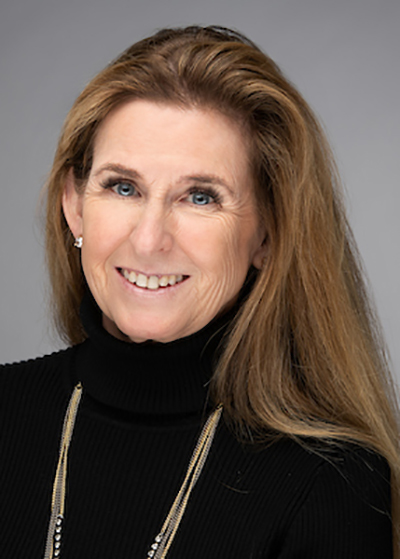 Owner/Broker/Realtor®
Real estate is a powerful thing. Where you live becomes the center of your universe; your "home base" and a place where memories are made. Even an investment property can have a profound effect on your life's story—when chosen correctly, it becomes long-term financial freedom and a vital part of your well-diversified portfolio.
Kathy is passionate about real estate. She feels incredibly blessed to work with amazing clients who become her friends and a strong part of her network.
Kathy's enthusiastic, can-do attitude and caring nature is ideal for identifying each client's desires and skillfully guiding them to fulfill their real estate goals.
Kathy is a MRP, Military Relocation Specialist. A REALTOR® with the MRP certification has the knowledge and skills for working with veterans and active duty military buyers and sellers and understands their specific needs and timetable which helps make the transfer easier, faster and less stressful.
Not quite ready to buy or sell, but curious about neighborhood options, local schools, our techniques, or current real estate "buzz"? Please reach out!
"As a Realtor®, my first priority is to make my clients happy. I listen to my clients' wants and needs to achieve the best outcome in every transaction and I strive to ensure that the home buying or selling process is fun, easy and stress-free. My clients can count on me any time of day when they have a question or concern."
---
Testimonials





"Kathy is the most incredible realtor we've ever worked with and helped us find the perfect home for our young family! She is so knowledgeable about the market and seems to have a finger on the pulse of everything that's going on here, which gave us lots of comfort and confidence since we are new to town. She was wonderfully optimistic about our wishlist and an effective advocate for our position while keeping us firmly rooted in reality, and she was able to advise us at every turn as we navigated Portland's crazy competitive market. She was so communicative, explained everything clearly, and kept us all organized through the process. Kathy's integrity also impressed us, and she was transparent and honest with not only us but everyone we came into contact with across the months we worked with her. Most of all, she was just an incredible pleasure to partner with and talk to every day, and we are fortunate to now call her a friend. We cannot recommend Kathy highly enough!"
-Claire & Jamie / Portland





"Kathy was awesome! She was proactive in her communications and the few times she wasn't in front of the Communication Loop she made sure to get right back to us on any questions we had. I would Highly recommend Kathy for anyone looking to Sell or Buy any Real Estate!"
-Russ / Deering Center





"Kathy is a true professional! She walked us through every step, from initial conversations, to listing, through showing our home, to selling our home. She always answered all of our questions, and her response time for getting back to us was amazing. She is simply the best! Competent, efficient, supportive, and professional. You can count on Kathy to meet your real estate needs."
-Kathy / Deering Center





"The best ever. We have bought and sold several times and this was by far our best realtor experience. Kathy listens to the client and plans accordingly. She is extremely pleasant, always prepared and very knowledgeable about the market. A true professional."
-Craig / North Deering





"Kathy is truly amazing and really went above and beyond our expectations! We were recommended to her by multiple people and it's so easy to see why. Kathy helped guide us through our first home buying process during a tough market and made it feel not only easy but fun! Kathy has such a wealth of knowledge and was able to point things out that we wouldn't have thought of and guide us through the process seamlessly. She was incredibly responsive, really paid attention to our preferences, and was just so pleasant to work with while finding a new home that suits us perfectly!
-Sam & Madeleine / Deering Center, Portland





"Kathy was great to work with. She made what could have been a stressful process easy and fun. She learned quickly what I liked and didn't and was able to find us the perfect house!"
-June / Biddeford





"Choose Kathy Dyer as your real estate broker and you will be in the best possible hands! Kathy has helped me buy and sell, and I can't express enough praise for her. Kathy is strategic, organized, and efficient. She listens to her clients and she is determined to reach the best possible outcome for what they are looking for. She is also a phenomenal advisor, so whether you are buying for the first time or have several experiences in real estate, you couldn't wish for a better partner in your real estate transaction. I have worked with three other realtors in the past 15 years and I can confidently say that Kathy is the most caring, thoughtful, and effective realtor I have had the pleasure to engage with. Her knowledge of the local market, her thoughtfulness in meeting her client's needs, her proactive approach, and her willingness to be flexible are beyond comparison. She is an avid communicator, making her client always in the know. She will answer your questions before you even know to ask them. She will ease your fears and clarify any confusion about the complexity of real estate. I have referred Kathy to friends because I have full confidence in her expertise. She is an outstanding real estate professional and a wonderful person to boot. You are in the best hands you could ask for."
-Anna / Deering Center, Portland





"Kathy was instrumental in helping our family find   the perfect home in Maine. She is attentive and compassionate, and I'll be recommending Welcome Home Realty to anyone looking for a new home in the greater Portland area."
-Ruger & Hannah / Poland





"We are very pleased! Kathy did a great job communicating with us through the entire process and made selling our home seamless. We are first time home sellers and we are so grateful we had Kathy to help us. We could not have felt better taken care of while selling our home."
-Brittney & Cole / Gorham





"My experience was – as always with Kathy – very positive. Kathy is an expert and understands how to handle communication with the other party effectively and quickly, which is key in these nerve-wracking transactions. Kathy is an experienced broker who takes great care to understand her client's needs in every instance. I have worked with Kathy for 3 transactions, and my needs were different for each purchase and sale. Kathy understood that, and adapted her support for me during each transaction. For my first one, I needed more education about the local real estate market and hand-holding throughout the process. During my most recent transaction, I was more self-directed in my search and Kathy was my partner in negotiating a successful offer. No matter the circumstances, Kathy is diligent, caring, impressively organized, and always a pro-active communicator. My confidence in Kathy is so high that I have referred her to four other friends to achieve their real estate dreams."
-Anna / Portland





"Kathy was so great to work with! Kathy was super professional & timely on getting everything prepared for us. We didn't have to do anything, but show up. We are so thankful for that! We highly recommend her!"
-Mike & Merri / Gray





"Kathy was a pleasure to work with throughout the home buying process, making the transaction quick and easy for all parties involved. She was attentive, transparent, communicative, and sincere – and her degree of experience was quite clear as she gave excellent advice to us as first-time homebuyers. We would recommend Kathy unequivocally!"
-Nate & Cat / Portland





"Kathy Weese-Dyer and the team at Welcome Home Real-Estate went beyond our expectations. Kathy was amazing! From the first moment that we contacted her about our move from Virginia to Maine, she was there to help! Kathy was there to help us every step of the way, from traveling one hour to conduct a virtual walkthrough with us to keeping us calm when the stress was getting too much, she was always there when we needed her and is just an honestly good person who wants the best for her client, and everyone involved in the home-buying process. Kathy worked non-stop to get us into our home at lightning speed. She answered all our questions and dealt with any issue that came up along the way. I highly recommend her."
-Laura & Joe / Newport